Introducing the
Lumberyard District
The Lumberyard District is a multi-use district with restaurants, offices, and residential apartments benefiting from the close proximity to one of Omaha's newest police precincts. Residents can truly work, eat, and live without leaving this unique, historically rich neighborhood destination.
Like many towns in the Midwest, Millard's founding was closely tied to the construction of the Union Pacific Railroad. Between 1840 and 1890, railroads changed the face of Omaha and the United States, encouraging westward growth and settlement. In 1876, William von Dohren moved to Millard and in 1883 he founded the lumber company which would eventually become Millard Lumber Inc.
Millard Lumber was stationed at the heart of a young and bustling community full of entrepreneurs, business owners and professionals. People came to meet and get supplies to build their homes and businesses. Today, the historic site has been transformed into The Lumberyard District; a vibrant 12 acre living community that is again changing the face of Omaha. Nestled among Millard's neighborhoods and main streets, the Lumberyard District is alive again in attracting businesses and people.
Apartment Layout
Lumberyard Floorplans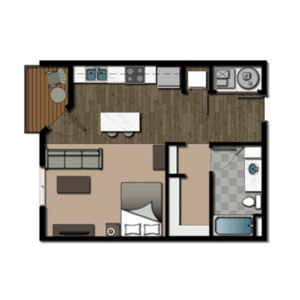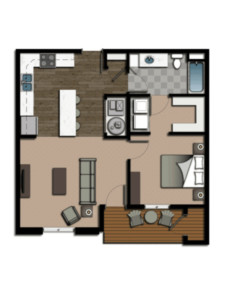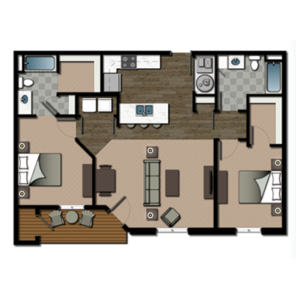 Apartment Amenities
A Living Space Designed for You
Easy Access To Interstate
Stay up to date with day to day happenings and updates around the Lumberyard District.
Choose from an array of layouts. From studio units to a variety of one and two bedrooms plans.